Losing your car keys will always happen at the most inconvenient time, or worse you may have been the victim of crime and have had your keys stolen.
When you're away from home and rely on your vehicle for transportation, it can be very easy to panic when you suddenly can't gain access.
Whatever your dilemma, don't panic! We are at hand to help.
What To Do If You Lose Your Keys
Everyone loses something from time to time, so it's always possible to find yourself away from home with no spare keys on hand. So, when the worst does happen, here's what to do.
Call us: it's that simple! 07594 094 878
Wherever your car is located in the West Midlands we will travel to you.
We provide numerous car key services across Birmingham, Worcester, Cheltenham and the surrounding areas.
When we arrive at your location we then gain entry to the vehicle using the latest lockpick. This is a non-destructive method and causes no damage to your vehicles' locks.
A new key is then produced specifically to fit your vehicles' locks using our state of the art key cutting equipment. We then supply and program a new transponder chip for the key provided.
Vehicles built from the year 1995 have a transponder chip built into the head of the key that communicates with the vehicle to allow it to start.
The lost or stolen Keys can also be erased from the vehicles' system so they cannot be used to steal your car.
Lost Car Keys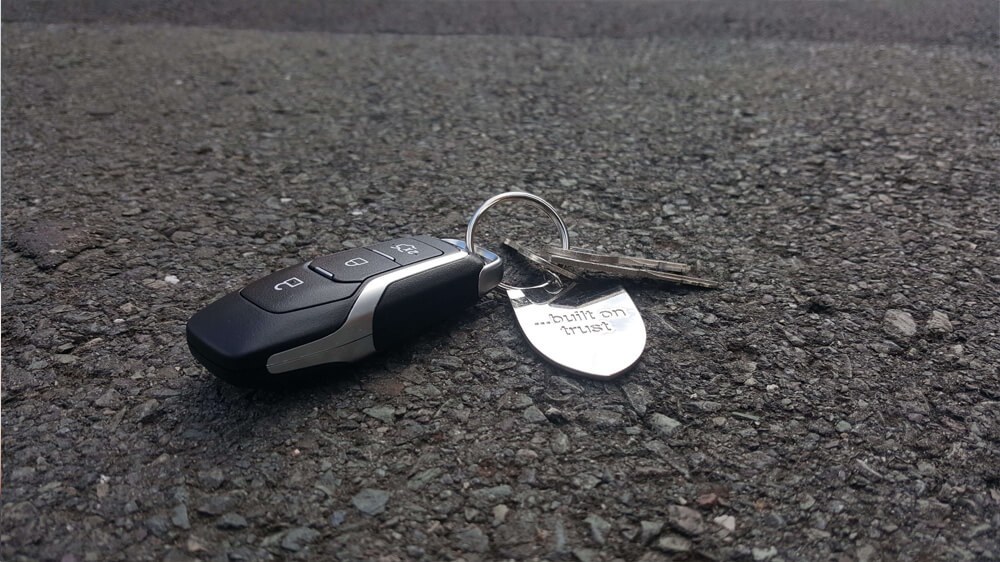 24/7 car key solutions can get you back into your vehicle, provide you with new keys and even create new spare keys for future emergencies. We operate around the clock and cover a very large region (check our area guide for a full reference) so, no matter what time it is, we are always just a phone call away!
Our experts are ready to drive out at a moment's notice. We understand how stressful these situations can be, which is why we strive to offer a quick, simple and effective solution to any key related problem. This doesn't just include giving you new keys – we can even fix a broken set that has suddenly stopped working!
Mobile Cutting
Once our expert arrives on the scene, we can use sophisticated and modern lock picks to gain entry to the vehicle. This is done using safe, non-destructive measures that don't damage, defect or otherwise alter your vehicle's locking system.
After we have access, we can use our equipment to cut a brand new key for your car, right there and then. This also involves programming a new transponder chip that your car will recognise. If you're not aware, all cars from 1995 onwards have transponder chips built into the heads of the keys. This is the part that communicates with the vehicle so that a simple making a replica (without the transponder) won't start the engine.
As a final safety measure, we can then remove the previous keys from the vehicle's system, so they no longer work. If your keys have been stolen, or are otherwise completely lost, this will ensure nobody with your old keys can use or take your car.
Spare Keys
In addition to getting you new keys, how does a spare set sound? Having a spare set can help you in various situations. Whether you leave them at home or carry them on your person, spare keys can ensure you have a way to get into your vehicle the next time your first key goes missing.
We can provide you with spare keys on the spot since we already have the cutting technology on hand. Again, this will include a transponder that works with your vehicle, so the keys will work from the very moment we give them to you.
So, the next time you are having problems with your car keys, or can't get into your vehicle, give us a call!